Back to BlueNews
Why You Need the fepblue App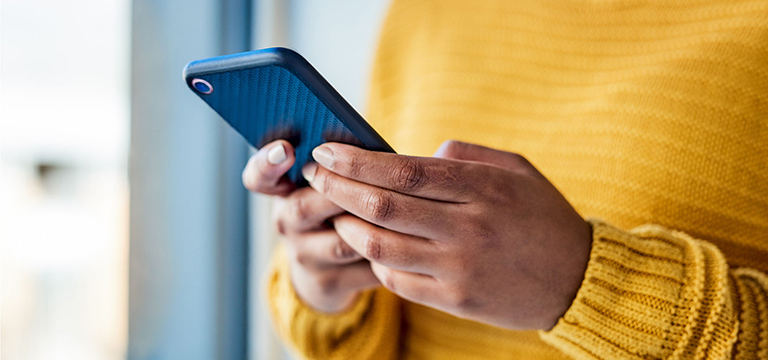 Forget filing cabinets and shuffling through stacks of paper to find the info you need. With the fepblue app, you have instant access to the tools and resources that matter most. Here's everything you get with the fepblue app:
Instantly access your member ID card to see your coverage information and customer service numbers. Plus:
iOS users can save member ID cards to your Wallet
Sharing your info with providers is one tap away
Use the fepblue app as your hub for finding care. Easily search for in-network providers, pharmacies and nearby urgent care centers.
Instantly connect with our free Nurse Line to ask questions and get advice
If you have a MyBlue account, you get an expanded provider directory
Get cost estimates for procedures
Incentives and goals are central to your health, so we made it easy to keep track of everything in the app.
Use it to monitor your progress and wellness incentives
You can also check your MyBlue® Wellness Card balance
All of your claims and out-of-pocket costs are in one place.
Access current medical and pharmacy claims, deductibles, Explanation of Benefits and physician visit limits
Find easy and secure ways to contact FEP customer service
We know how hectic life can be—and the last thing you want is the hassle of tracking down the info you need. Use the fepblue app as your go-to for resources related to health care. Ready to download? Click here.
Published on: June 09, 2022