Pregnancy
From prenatal to pospartum, your benefits are designed to support you through each stage of your pregnancy.
Pregnancy Care Incentive Program
The Pregnancy Care Incentive Program offers expectant mothers support and incentives throughout their pregnancy. After visiting your doctor for a prenatal checkup, you'll be eligible* to earn $75 and a Pregnancy Care Box with items that can support you during your pregnancy.
Get Started in MyBlue
To be eligible, you must be:
18 years of age or older in the benefit year
Currently enrolled in Standard or Basic Option
Earning an incentive for no more than 2 pregnancies within the year
And meet these timeframe requirements:
Members who give birth in 2023 who have a documented first trimester prenatal visit in 2022 or 2023 related to the birth of a child in 2023
Members with a 2024 due date who prove they had a first trimester prenatal visit in 2023
Here's how to participate:
Login or register for your MyBlue account. You must be the pregnant member on your contract to participate.
Locate Pregnancy Care Incentive Program on the MyBlue homepage.
Request a Pregnancy Care Box by providing information on your first trimester doctor's visit.
Visit your doctor during the first trimester of your pregnancy. Once you complete your visit, ask your doctor for a signed medical record**.
Mail, fax or upload your medical record following the instructions on your unique cover sheet to receive $75 on your MyBlue Wellness Card. You'll receive the cover sheet in your Pregnancy Care Box. You can also download a copy here.
*You must be 18 or older on a Standard or Basic Option plan to earn this reward.
** Accepted types of medical records include a prenatal flow sheet, prenatal progress/visit notes and electronic medical record. Lab results or ultrasound reports are not necessary. A letter, disability statement or prescription note from your healthcare provider does not meet the program requirements for earning $75 on your MyBlue Wellness Card. Any information or materials included in your Pregnancy Care Box are not meant to replace the advice of your doctor or healthcare professional.
What's in a Pregnancy Care Box?
The Pregnancy Care Box is full of helpful items you can use during your pregnancy and after your baby arrives such as:
A book and memory journal
A helpful booklet on various topics, including how to stay healthy during your pregnancy
A water tracker bottle to help keep you hydrated
Cribsheet book with tips for a newborn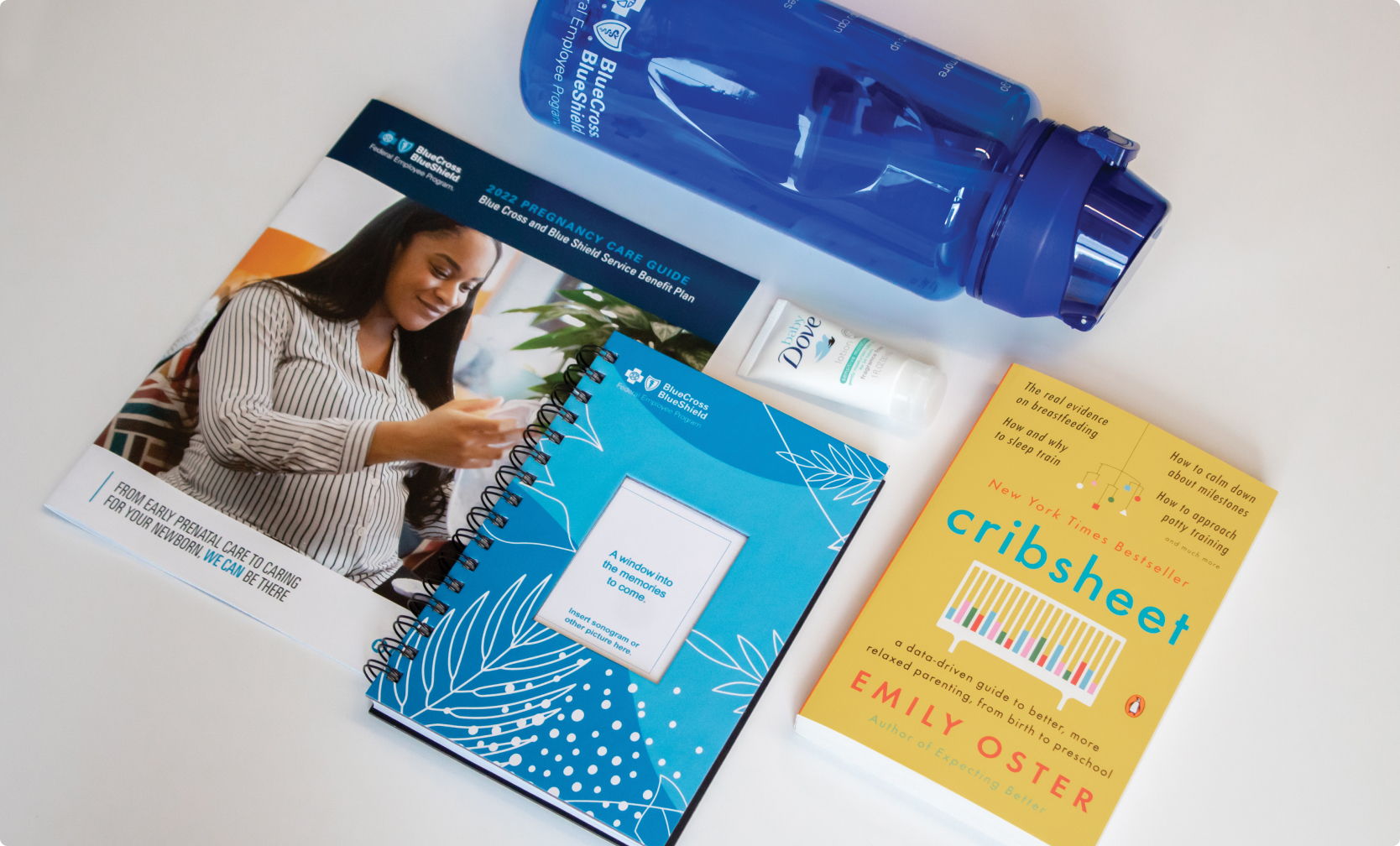 Get a free breast pump kit
Service Benefit Plan members who are pregnant and/or nursing are eligible to receive one breast pump kit per calendar year by logging in to your MyBlue account and ordering the kits online or by calling 1-800-411-BLUE (2583). You can choose from a selection of breast pumps and accompanying milk storage bags.
Order a Free Breast Pump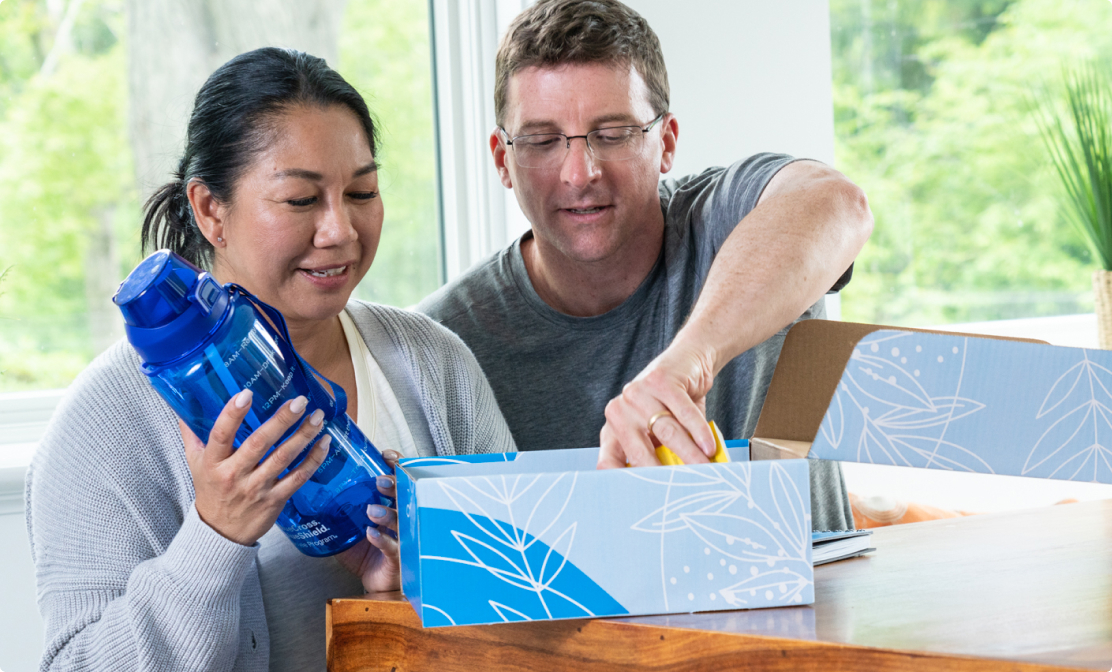 Talk to a certified lactation consultant
If you need information or help breastfeeding, we cover education and individual coaching by a lactation consultant.
Learn More
Access helpful breastfeeding resources
Get additional information and resources from the Office of Women's Health.
Learn More