Pregnancy
From prenatal to postpartum, your benefits are designed to support you through each stage of your pregnancy.
Working together to improve maternal health
Pregnancy and childbirth complications in the U.S. have increased among all women by 9% between 2018 and 2020. What's more, Black, Latina and Asian women continue to fare worse than White women when it comes to the likelihood of complications. That's why we're committed to helping reduce maternal health disparities by making sure pregnant individuals, new parents and babies get the support they need during every stage of pregnancy—and beyond.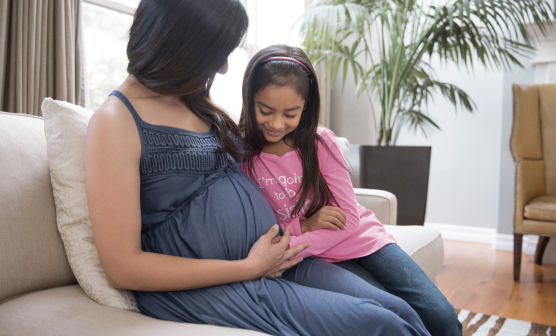 Urgent Maternal Warning Signs
These urgent maternal warning signs and symptoms can occur during pregnancy—and in the year after delivery. Get immediate medical care if you experience any of the following signs or symptoms.
Fever of 100.4ºF or higher
Headache that won't go away
or gets worse over time
Extreme swelling of your hands
or face
Chest pain or fast-beating heart
Thoughts of harming yourself or your baby
Severe nausea and throwing up
Severe belly pain that doesn't
go away
Baby's movement stopping or
slowing during pregnancy
Severe swelling, redness or pain of
your leg or arm
Vaginal bleeding or fluid leaking
during pregnancy
Heavy vaginal bleeding or discharge after pregnancy
Pay attention to your body
Pregnancy is full of many physical and emotional changes, but remember to always listen to your body. Talk to your doctor if something doesn't feel right. And if you feel that your needs are not being met, it's more than okay to find a different doctor. It's important to have a maternity care team you can trust before, during and after your pregnancy.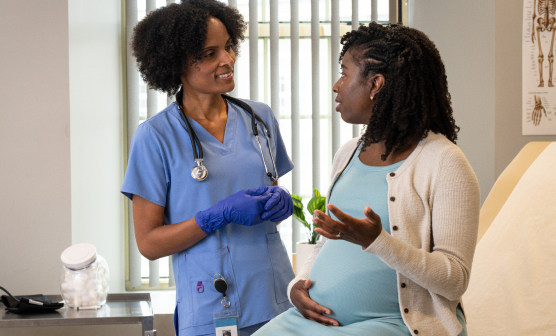 Establish at-home support
From friends to extended family members, you'll find those you're closest with are eager to help. A good support system not only helps your new baby—it also helps yourself. Raising a child in a caring and supportive environment helps them be successful socially and academically.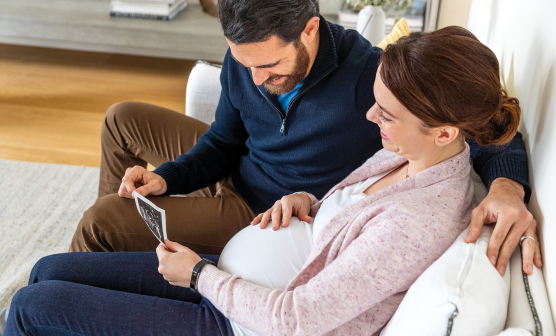 Your Emotional Needs are Important, Too
Baby Blues
Giving birth unlocks a cascade of emotions. During this time, it is common to experience what's called "baby blues." This can include mood swings, anxiety and trouble sleeping. Typically, the baby blues go away within two weeks. It's important to practice sharing your feelings and leaning on your support system for help.
Postpartum depression
Postpartum depression is depression that occurs after having a baby. Symptoms are more intense and longer lasting than those of "baby blues." If you experience severe mood swings, loss of appetite, overwhelming fatigue and feelings of joylessness after childbirth, you may have postpartum depression. Talk to your doctor if you think you might be depressed, or if you have trouble caring for your baby or completing daily tasks, or you have thoughts of harming yourself or your baby.
Three ways to get help now
911
Call 911 if the situation is potentially life-threatening
24/7 National Maternal Mental Health Hotline
Call or text 1-833-9-HELP4MOMS 1-833-943-5746