Back to BlueNews
Your Updated Member ID Card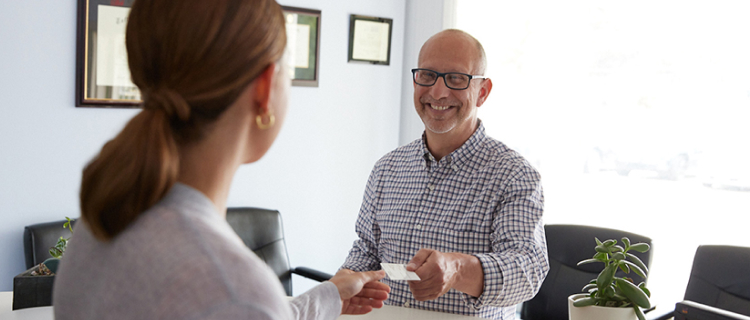 Your Blue Cross and Blue Shield Service Benefit Plan member ID card is your key to using your medical plan benefits. Read more below for everything you need to know about your card.
Accessing your member ID card
You should take your member ID card with you to all of your appointments. There are three ways to access your card:
1. Your physical member ID card we mail to you
2. Your mobile ID card on the fepblue app
3. Your online ID card on your MyBlue® account

If you misplace your physical ID card, you can receive a PDF of your temporary ID card that's good for 10 days from the date you request it. Call customer service or login to your MyBlue account for assistance receiving a temporary card.


What's on your member ID card
Your member ID card contains everything related to your specific coverage. That includes your member ID number, the plan you're enrolled in and the effective date of coverage and pharmacy benefits information.

The more familiar you are with your benefits, the better you can avoid surprise bills. The back of your member ID card is your first stop to contacting us. It features important phone numbers that can answer your questions about our programs and tools.

Updated member ID cards are coming
To make it even easier to find important information related to your coverage, we're updating all current Service Benefit Plan member ID cards. Now the information you need is right at your fingertips, including your out-of-pocket costs and helpful contact numbers.
Here's what we added to the front of your ID card:
Your plan option name to make it easier to know the plan you're enrolled in—Standard Option, Basic Option or FEP Blue Focus


Your deductible and out-of-pocket maximum
We also updated the back of your member ID card—the way it looks depends on where you live. It includes:
Important customer service numbers, such as precertification, retail pharmacy, overseas assistance and our Nurse Line—these support numbers are also available here on our site
Please know that your new ID card doesn't mean we updated your benefits.
When will updated member ID cards be available?
Starting in October 2021, you'll be able to get early access to the fepblue app and online versions of your updated card*. New physical member ID card(s) will be mailed in early 2022, unless you're a new enrollee. All new contract holders will receive the updated ID cards in their New Member Welcome Kit this fall.
If you're on a Self Only contract, you'll receive one card. Self + One and Self & Family contract holders will receive two ID cards. If you need additional cards, you can order them through your MyBlue account. Please note: we only send cards in the contract holder's name.
Once you receive your new physical card(s), you should destroy your current card(s).
*Note: For the best experience, please update to the latest version of the fepblue app. You can download the app for free on the App Store® or Google Play™.
Published on: November 01, 2021