Back to BlueNews
Completely Free Self-Care Strategies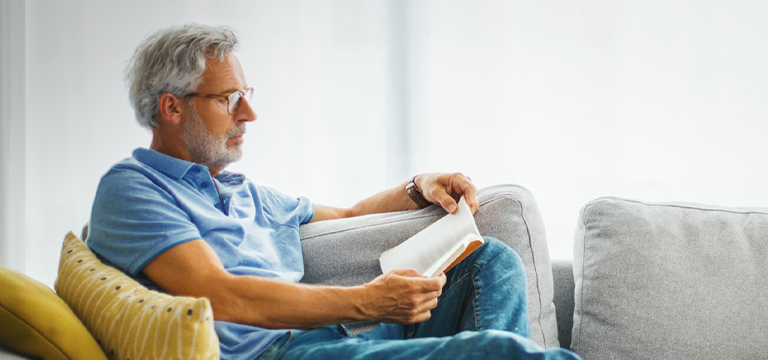 Exhaustion affects everyone differently and self-care is not one-size-fits-all. You may seek out a massage or a vacation to reset, but that can get pricey. If time is not a luxury on your side and budgets are tight, try these six completely free self-care strategies that can help minimize day-to-day stress.
1. Revise your kitchen flow.
Keep a running shopping list and declutter your space. When you know what you already have and exactly what you need, errands like running to the grocery store become less stressful.
2. Organize your workspace.
Purge your desk of any non-related work items. You'll spend less time digging around for the things you need and running into the things you don't.
3. Write that letter, text or email you've been putting off.
When you're busy it's easy to procrastinate responding to that text or email. Choose to cultivate healthy relationships by reaching out or responding to friends, family and loved ones.
4. Streamline your morning routine.
A morning routine can help you feel grounded and ready to take on the day. You don't have to accomplish everything on your to-do list before 10 a.m. but take 15-30 minutes to fit in things that help you focus like exercising, practicing mindfulness or planning out the day.
5. Streamline your night routine.
The same thing goes for your night routine. Prepare your mind and body for a good night's sleep and the day tomorrow to eliminate last-minute rushing around in the morning.
6. Enjoy a day of quality rest.
Practice weekly time away from productivity. Of course you can schedule a massage or shopping trip if you want to, but you can also relax for free by watching a movie or taking a leisurely stroll around your neighborhood.
As a Service Benefit Plan member you get access to Blue365® deals and discounts. These offers range from top national and local retailers on fitness gear, gym memberships, travel, healthy eating options and much more.
Published on: July 01, 2021