Back to BlueNews
Benefits of Daily Walking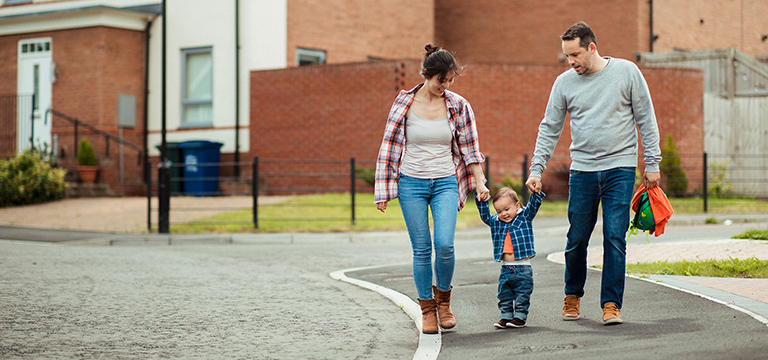 No matter your fitness level, walking can have an immediate and long-lasting positive impact on your health. The best part? You don't need a gym membership, special clothing or equipment. Its simplicity means getting started is easy and it's an activity you can enjoy your whole life.
To start seeing results, aim for at least 30 minutes of brisk walking per day. Carry a pace where you may be breathing a little heavier but can still talk. Of course, this is the type of exercise where anything is better than nothing. So if you're just starting out, go for 10-minute walks three times per day before jumping straight into longer walks.
So, how exactly does it benefit your health?
● Walking boosts creative thinking. Next time you're stuck in a rut, just put one foot in front of the other.
● Walking strengthens your heart and reduces the risk of heart disease and stroke.
● It helps manage high blood pressure (hypertension), high cholesterol and joint or muscular pain.
● Walking increases oxygen flow, which is shown to increase energy levels.
● It can help lower blood sugar.
Ready to get started? Use these tips to make walking your new go-to activity.
● Before setting off, be sure to use the Online Health Coach to set and track goals.
● Meet your new routine. Whether you work from home or drive to work, try adding a walking "commute" by strolling around the block or a nearby park. If it's too cold outside, try walking in a shopping mall or school gymnasium.
● Be sure to wear comfortable shoes with good arch support.
● Find your frequency. In a connected world, taking a walk could be the best time to unplug and be in the present moment.
● In the cooler months, layer up. When you get warm you can easily adjust your layers based on your body temperature after you're warmed up.
Use these tips and be well on your way to getting valuable exercise that bolsters your health, productivity and happiness. Remember, you can start small to build up your strength before tackling longer walks.
Source:
https://www.healthline.com/health/benefits-of-walking#burn-calories
https://www.betterhealth.vic.gov.au/health/healthyliving/walking-for-good-health
Published on: March 10, 2022