Back to BlueNews
How Social Media can Affect Your Brain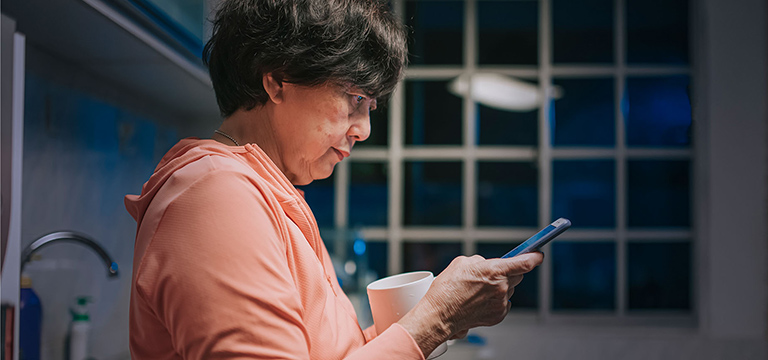 Human beings are social creatures. We crave companionship and connection. While social media is designed to connect us, it can be addictive and poses serious risks to our mental health.
Studies show that social media impacts mental health in countless ways. When you log onto your favorite apps, your brain releases dopamine. This tells your brain this is an activity you should repeat. A 2017 study showed that our brain's reaction to social media is similar to its reaction to gambling and other addictive behaviors. These spurts of dopamine are only temporary and can lead to feelings of isolation long-term. In multiple studies, social media was significantly associated with increased depression.
While we are reliant on social media, it's important to be aware of how it makes us feel. Here are some questions to ask yourself so you can remain alert to the risks of social media:
Do you use social media to escape "bad" emotions?
Do you spend more time online than with family and friends?
Have feelings of anxiety, depression and loneliness been growing?
Is social media stopping you from living a productive life?
Continue to ask yourself these questions while you scroll, and keep in mind that social media is not an accurate representation of life, beauty, relationships or work. Social media continues to grow and the more we recognize how it can affect us, the more prepared we will be to use it responsibly.
Social media is a valuable tool to keep us connected and informed. However, if you catch yourself feeling low while scrolling, remember it's best to take breaks.
How FEP supports you
Need someone to talk to? See how our telehealth services connect you with a behavioral health specialist—from wherever you are. For more information, visit the Behavioral Health page, where you can learn more about managing your mental health.
Source:
http://www.ncbi.nlm.nih.gov/pmc/articles/PMC5362930/
http://www.ncbi.nlm.nih.gov/pmc/articles/PMC3194102/
Published on: August 02, 2022