Back to BlueNews
Three Questions to Ask Your Provider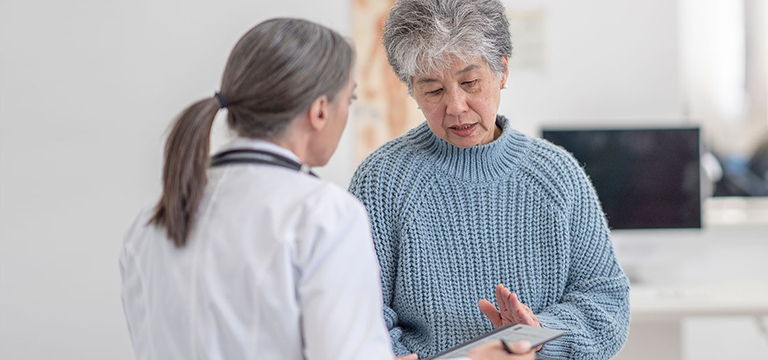 Any time you are a patient, it's important to understand your specific health conditions and what you can do to manage your health. However, many patients don't get the full picture of their health during provider visits. This can lead to repeated visits and the stress that goes with it.
You should know that with a few simple questions, you can get a deeper understanding of how to take charge of your health. The good news is that being the best health care advocate for yourself doesn't require a medical degree. It starts with knowing your body and being prepared with a few key questions. Here are three simple questions that give you a good starting point.
AskMe 3
What is my main health problem?
What do I need to do?
Why is it important for me to do this?
Go ahead and mark these questions on your smartphone or a notepad. Keep them handy for the next time you see your doctor, nurse or pharmacist.
Understanding your health needs is critical to taking charge of your health. Armed with these questions, you have the power and ability to be your own health advocate. And doing so can help you see the big picture. Ask questions on behalf of yourself, your well-being and your future.
FEP and preventive care
Do you know the ways FEP supports your preventive care? Visit our Preventive Care page to see how scheduling an appointment with a Preferred provider helps you stay on top of your health.
Source:
www.ihs.gov/sites/healthcommunications/themes/responsive2017/display_objects/documents/AskMe_8-pg_NatAmer.pdf
Published on: August 02, 2022