Back to BlueNews
What is Body Image?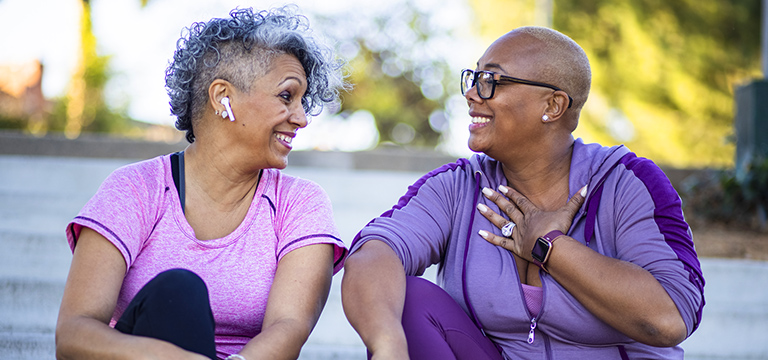 Body image is defined as the way you feel about your body and how your self-esteem is tied to your looks. It's important to remember that body image is deeply personal. You can have a positive or negative body image based on many factors.
Positive or negative body image can include any of the following:
Body type and weight
Specific body parts
Hair and skin type
The way you sense and control your body as you move
Negative body image
Unrealistic beauty standards in entertainment and fashion contribute to negative body image. Factors like social media, family and friends also play a major role.
A negative body image can lead to eating disorders and other mental health issues, like depression and anxiety.
How to build positive body image
Here are some ways to boost your body image:
1. Surround yourself with positivity—and spend time with people who share the same outlook
2. Wear clothes that make you look good and feel comfortable
3. Prioritize a healthy lifestyle by eating plenty of fruit and veggies and staying active
4. Treat yourself with kindness
5. Limit your exposure to social media accounts that make you feel unworthy
Telehealth services just for you
When you have questions or concerns, scheduling an in-person appointment may be too much of a hassle. That's why FEP has partnered with Teladoc
®
to give you 24/7 access to a physician or behavioral specialist. It really is that simple.
Sources:
https://www.medicalnewstoday.com/articles/249190#body-image-and-gender

https://kidshealth.org/en/parents/body-image.html
https://www.webmd.com/beauty/features/build-a-better-body-image-no-dieting-required
Published on: June 09, 2022