Back to BlueNews
Therapy and Your Mental Health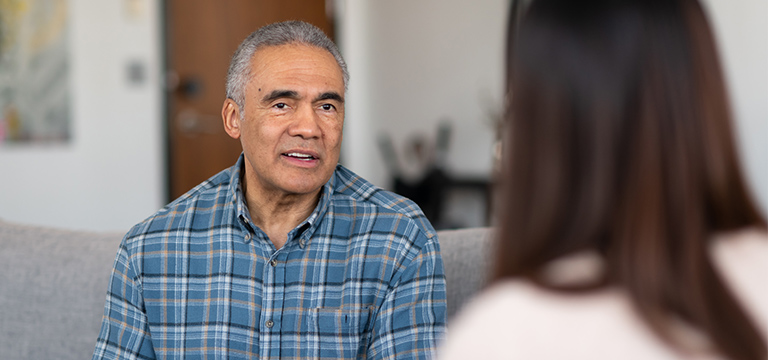 Life has its ups and downs. Our emotional well-being is constantly changing—often these periods in life resolve on their own. However, sometimes we get into a funk that doesn't go away or gets in the way of other aspects of our lives.
Whether it's stress from work, relationships or your outlook on life, therapy has proven to be a popular and effective treatment for mental health issues. We'll dive into what therapy entails and how it can help.
What happens in therapy?
It depends on your needs—there are many different types of therapy. Generally, sessions last anywhere from 40 to 120 minutes, as frequently as several times a week to once a month.
Sessions with a therapist are designed to be safe, judgment-free spaces where you can speak your mind. Over the course of your sessions, your therapist will get to know you, try to understand how you're feeling, talk through these issues and offer clinical insight.
Who is therapy for?
Anyone. It's a common misconception that therapy is only for extreme cases. You can use it for:
● Improving relationships
● Finding yourself
● Feeling happier
● Alleviating stress
That being said, therapy has been shown to be effective for specific, long-term mental health conditions, too. One review found that long-term therapy is effective at reducing specific symptoms and personality changes, including:
● Anxiety
● Depression
● Trauma
● Grief
● Trouble sleeping
If you need someone to talk to, know that you can get mental health support through telehealth services from Teladoc®. You'll connect with a licensed specialist from your phone, tablet or computer from wherever you're most comfortable.
Source:
https://psychcentral.com/lib/psychotherapy
Published on: January 28, 2022